Product information
The fabric
All our droolingbibs have cotton, jersey and / or denim jersey at the front.
We have chosen to provide the back with fleece. Fleece absorbs moisture very well so that clothes do not get wet. If you do not want a fleece behind, but terry cloth or tricot, put this with your order under special requests.
Buttons
Our droolingbibs are equipped with 3 snaps. This way the scarf is easy to adjust.
You can fasten the scarf in 2 ways: horizontal and vertical.
If the scarf is a bit big, you can close it vertically. And otherwise horizontally. In the photo below you can see the different ways.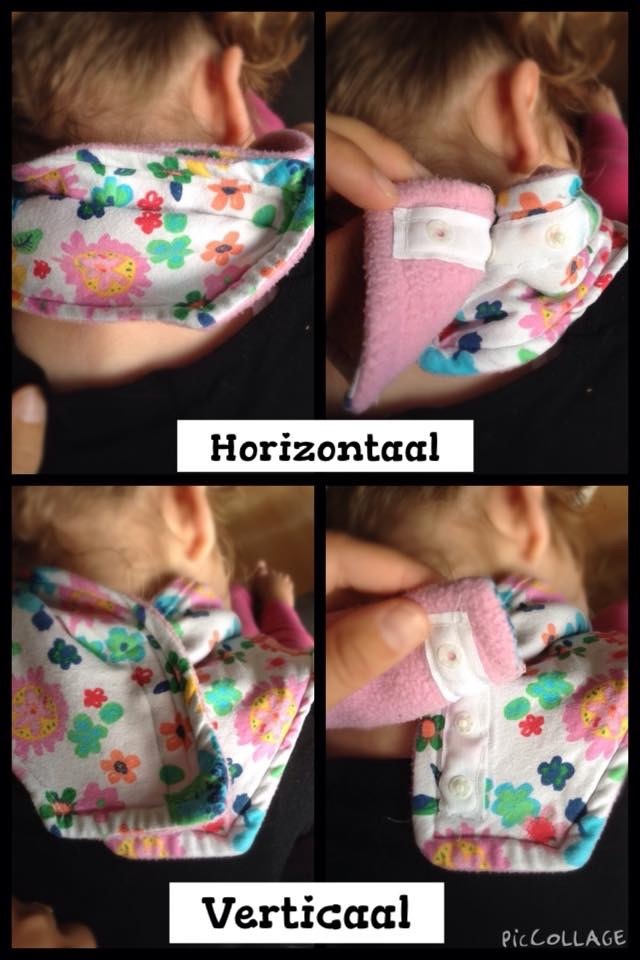 Sizes and custom made
If you want more information about the sizes, look at Products> "sizes". We can also make custom scarves. Information can be found under products> "custom made".
No results found. Try using different filters.
REVIEWS
[WEBWINKELKEURWIDGET]